 26 August, 2022
isholution Online Sharing – Regain Your Ideal Shape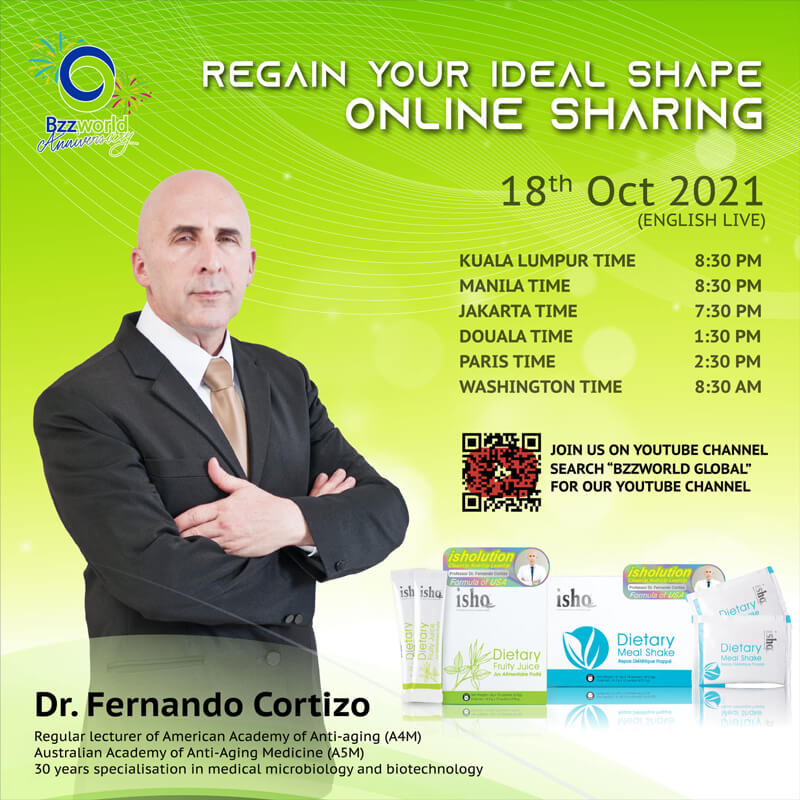 Continue from the online discussion about the benefits of isholution on energy levels, by next Monday 18th Oct 2021, Dr. Fernando Cortizo would like to demonstrate another powerful features of isholution.
– The connection of isholution with building an ideal shape.
For those who want to stay in shape, don't miss out on the next online sharing at the
#bzzworldglobal
YouTube Channel.
8.30 pm Malaysia
8.30pm Manila
7:30 pm Jakarta
1:30 pm Douala
2:30 pm Paris
8:30 am Washington